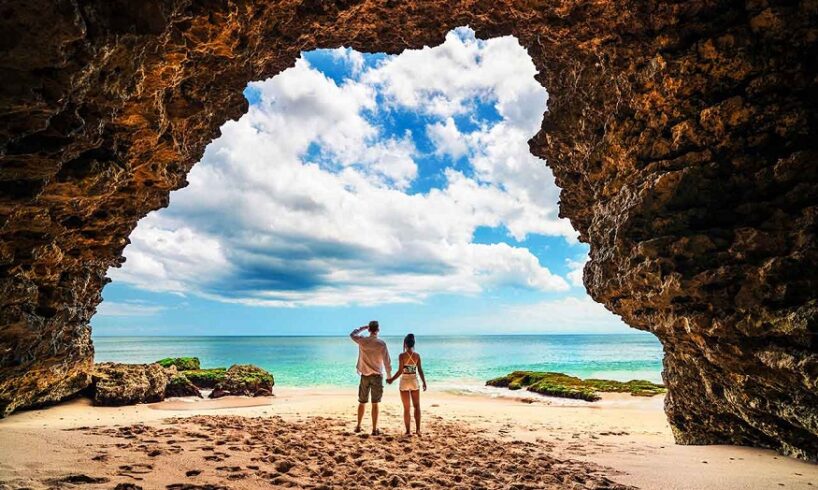 16 Views
Since it became a tourist area and industrial center, more and more significant changes have occurred in Bintan, especially in the tourism sector. Many Bintan Indonesia Hotels have been established, as well as romantic tourist attractions which are suitable for newly married couples.
Relying on beaches and other natural beauty, Bintan is now more competitive with popular tourist destinations in Indonesia. If you want to spend your honeymoon in the area, check out the best places with intimate views.
Don't Miss 6 Tourist Attractions for Honeymoon in Bintan
To come on a honeymoon to Bintan, you can include the following six tourist attractions in your vacation list which surely will realize your desired intimacy with your partner.
Bintan Mangrove
Also known as the Bintan Mangrove forest, it has a natural atmosphere that is still well maintained today. You can explore the forest with your partner while chatting and spending time with various interesting activities there. Also, don't miss out on various interesting photo spots with your loved ones!
Lagoi Bay
At Lagoi Bay, you can do many outdoor activities, from jet skiing, swimming on clear beaches, speed boarding, to snorkeling to see underwater flora and fauna activities. There are luxurious resorts that also have special rooms for honeymoons, which will add to the romantic atmosphere of your honeymoon.
Danau Biru Bukit Pasir Busung (Busung Sand Dunes Blue Lake)
Being together with your sweetheart in a place that has a beautiful view is like a gift from heaven. One of the locations that can give this impression is Blue Lake and Busung Sand Hill, Bintan.
You can choose whether to sit together enjoying the view of the blue lake or to see the view of the Busung Sand Hills around it. Previously, there was a mining site on the hill but now it is no longer there. That leaves a unique hill contour, which looks different from hills in general.
Pengudang Beach
This beach has a very beautiful view, the color of the water is green with clean white sand. Stones of various sizes complete their natural beauty, perfect for a quiet and romantic honeymoon location. Don't miss taking romantic photos on some natural backgrounds, you won't find them anywhere else!
Crystal Lagoon
Is one of the artificial lagoons in the marine area, being the first in Southeast Asia with a size of up to 800 meters. The water is clear and has a stunning blue color. You will not be disappointed to spend time there while doing several fun activities.
Poyomoto Fishing
For those who like fishing, be sure to stop by Poyotomo fishing grounds to release the desire to catch various types of fish. The location is convenient to visit, with views that are not boring. After you're done fishing, you enjoy the Bintan island massage which can also be found there. Stress and tired body are released and ready to do the next activity.
It will be a memorable honeymoon when you choose to visit various romantic locations in Bintan Island. Plan your honeymoon activities from now, we wish to make your dream honeymoon come true in Bintan island.