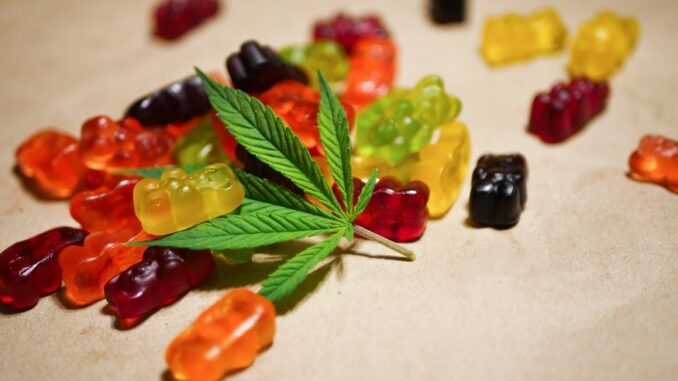 26 Views
Cannabidiol is also known as CBD, it is a chemical in the Cannabis sativa plant. It is a drug that has been approved and legalized by the U.S. government for usage as a drug for seizure. It is also known as cannabis or hemp. Over 80 chemicals, known as cannabinoids, are found in the Cannabis sativa plant from which this is extracted. Delta-9-THC is the most famous ingredient in cannabis extract which is not used to prepare this drug but hemp, a form of the Cannabis sativa plant that only contains small amounts of THC is used to create the CBD drug. CBD seems to have effects on some chemicals in the brain, but these are different from the effects of THC as it is used to get high whereas, CBD gummies are used for medicinal purposes.
Effectiveness of CBD gummies as a drug
The prescription form of CBD is used for a seizure disorder or epilepsy. It is also effectively used for anxiety, pain, Parkinson's disease, Crohn's disease, and many other conditions, in which the symptoms might range from painful to unbearable as there is no good scientific evidence to support these uses. CBD gummies are used for a Seizure disorder. It is unclear if other forms of CBD are helpful against seizures or not as there is not much research about the topic and its effects.
Precautions to be exercised while consuming CBD gummies
It may be unsafe to take CBD if one is pregnant or breastfeeding. CBD products can be contaminated with other ingredients that may be harmful to the foetus or infant and therefore, it is best to stay on the safe side and avoid using such drugs. CBD is possibly safe to take in appropriate doses with the guidance of a healthcare provider, a specific prescription CBD product. Although, CBD can cause some side effects, such as dry mouth, low blood pressure, and drowsiness. Signs of liver injury have also been reported with high doses of the prescription form of CBD, called Epidiolex, and therefore people with liver problems should refrain from using high doses of this drug. Some research suggests that taking high doses of CBD or related drugs might make muscle movement and tremors worse in some people with Parkinson's disease and those people should also refrain from using this regularly at all costs.